A Trusted Septic System Inspection Professional Serving Middleburg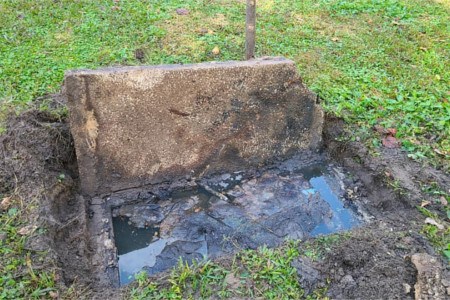 Call Champion Septic today if you need to schedule a routine septic tank inspection in Middleburg to identify a problem affecting the performance of your septic tank. Without a doubt, the septic tank connected to your Middleburg property is extremely important. It allows your home or business to have a properly functioning plumbing system. If your septic tank fails, the results can be disastrous. At Champion Septic, our septic system inspection contractors are here to help you identify and resolve any septic tank-related problems.
Our polite staff is always happy to assist home and business owners alike with septic tank service in Middleburg. We would be glad to answer any questions that you may have about our septic tank inspection services. We can schedule your appointment today.
Septic Tank Inspection
One of the most important responsibilities of any property owner is to keep their plumbing system functioning properly. This obligation is even more essential when your home or business is connected to a septic tank. In all instances, it is better to identify an issue with your septic tank before a major problem occurs. As such, you should have your septic tank inspected and maintained on a regular basis.
At Champion Septic, our septic tank contractors perform routine inspections for both commercial and residential clients. You will benefit from these services in two ways. First, routine septic tank inspections and maintenance ensure that your plumbing system operates in the best manner. Second, routine septic tank inspections ensure that no major septic tank emergencies will occur on your property. As such, you can rest assured knowing that your septic tank is in the best possible condition after our inspection services!
Septic Tank Inspections & Troubleshooting in Middleburg
If there is ever any problem with your septic tank, you can also benefit from our septic tank inspection services. Is your septic tank producing a foul odor around your Middleburg home? Are the plumbing drains of your bathroom and kitchen draining slower than usual? You may want to have your septic tank inspected by a certified septic tank service pro like Champion Septic. We also offer septic pumping and cleaning to make your septic system feel and look brand new.
For Florida homeowners, we are your professional Middleburg septic inspection contractor. By inspecting your septic system we can help pinpoint any problems and get them corrected quickly. Through our septic tank inspection and troubleshooting services, we will know exactly how to resolve any problem with your system. Contact us today and we will be excited to help you out.
Our Middleburg Septic Tank Inspectors Provide: