Palatka's Go-To For Experienced Septic Tank Service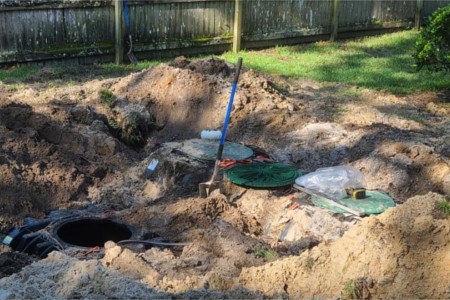 At Champion Septic, our clients know that the proper care and maintenance of their Palatka septic system will have a positive impact on the quality of their groundwater and on the economic plans they have for their homes and businesses. Call on us when you need those important septic tank services in the Palatka area. We have a master plumber on staff and guarantee all of our services so you can rest easy knowing that your septic system is in good hands. From septic tank repairs and pumping to lift station cleaning, we can do it all with expertise, as well as high-quality customer service excellence. Let our name be the only one you call when you need septic tank services in Palatka!
Call Us When You Need Septic Tank Repairs In Palatka
To see one's garbage scattered in the front yard for everyone to view (and smell) is probably embarrassing to any homeowner. How much more if the sewer line suddenly leaks or bursts open? Your neighbors don't even have to see what's coming out from the leakage as the stench could travel with the wind that enters the homes and establishments nearby. To say the least, even medium and small sewer line problems such as those that are within the confines of the home should be treated with utmost concern as it would still create a mess.
To get your current mess cleaned up and avoid other messes in the future, call on Champion Septic for your septic tank repairs. Our team of trustworthy specialists knows where to look for septic tank issues and has the tools and training to fix even the smallest of problems with your septic system. There's no better septic service contractor to do the job than us!
Palatka's Reliable Team Providing Drain Cleaning
If you've had a clogged drain before, you know how many problems it can create for your household. Hair, soap scum, dirt, and other substances build up in your drains and make it nearly impossible to shower without a pool of water gathered on the floor. Not to mention, all of that backed-up gunk can start to smell if left untreated for too long. The next time you're dealing with a clogged drain, don't rely on store-bought de-cloggers or DIY methods-- be sure to call on a professional like Champion Septic for drain cleaning. We've got the industry-grade tools to tackle any clogged drain with ease and swiftness. You'll be able to go back to life as normal after we take care of your clogged drain.