Drain Cleaning To Help Property Owners In Middleburg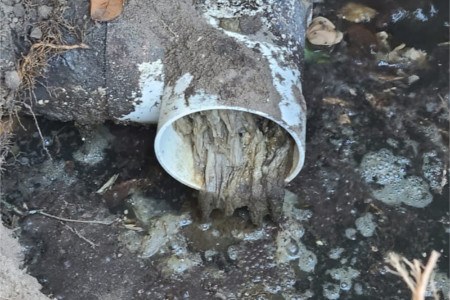 In order to keep your Middleburg plumbing system operating effectively, it is necessary to ensure that water can flow through all of your drains and pipes freely. One of the most common plumbing problems is a clogged drain, and at Champion Septic, our drain cleaning contractors are here to help you whenever you have a clogged drain on your property.
Call Champion Septic today if you need to hire a professional to assist you with drain cleaning services in Middleburg. Our staff can help ensure that your plumbing, sewer, and septic system are always functioning in the best possible fashion without clogs or buildup. Our Middleburg septic tank service can answer any questions that you may have about our drain cleaning services. Schedule your appointment with us today to get the best septic tank service for Middleburg.
Professional Drain Clearing Completely Resolves The Problem
When you hire our Middleburg drain cleaning pros for service, you can feel confident knowing that you're making the best possible choice for your property. Our professionals use advanced equipment and methods in order to provide the highest quality results for your clogged drains. During our drain cleaning efforts, our team will completely remove the obstruction that is clogging your drains and pipes.
After we're done, your plumbing fixtures and appliances will operate at peak performance. Better yet, you won't have to worry about the drain or pipe clogging again in the future. Because we completely remove the obstruction, there's nothing that other particulate can catch on within your drains and pipes, leaving your drains totally clog-free. You're guaranteed to be completely satisfied with our drain cleaning services! Pair our drain cleaning with a septic pumping and cleaning service and your home's entire septic system will feel brand new.
Professional Drain Cleaning Focused On Protecting Your Plumbing
At Champion Septic, our Middleburg drain cleaning contractors strive to provide the highest quality services possible. All of our efforts are focused on ensuring that our customers have the most efficient, effective, and reliable plumbing systems possible. In order to achieve this goal, during our drain cleaning services, we conduct our effort in a way that will protect your drains and pipes from damage. Our team does not rely on caustic chemicals that can cause harm to your plumbing system. When you hire Champion Septic for your drain cleaning, you can feel confident knowing that your plumbing system is in the best hands.
Lift Station Maintenance
If you live in a low-land area or the pipes of your septic system are deep underground, it's likely that you have a lift station. It's vital that this area stays clean and free of obstructions so that it can carry water where it needs to go through a sewer system, and Champion Septic is happy to provide lift station maintenance for Middleburg homeowners. We understand that having a properly functioning sewer system is vital for your home, and keeping up with your lift station is a part of the maintenance needed to provide stability for your system. Call us when your lift station could use some polishing.
Commercial Drain Cleaning Service in Middleburg
At Champion Septic, our Middleburg commercial drain cleaning specialists are always on call to provide for your plumbing needs. A clogged drain at your business can severely disrupt the performance of your plumbing system which in turn can affect the core function of your commercial property. Our team is available 24 hours a day, seven days a week to assist you with drain cleaning services.
Our Middleburg Drain Cleaning Specialists Provide: