First-Rate Septic Tank Service Company in Gainesville, FL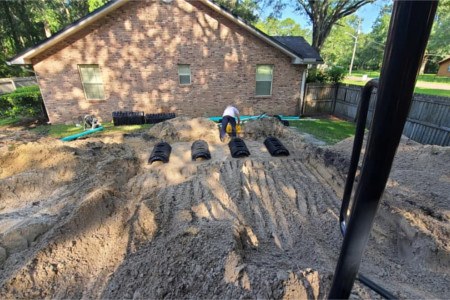 Your home's septic system is an extremely important part of the everyday lives of you and your family, so one of the biggest priorities you have as a homeowner is keeping that system in excellent condition. Champion Septic knows how important your plumbing system is to your home, which is why we strive to provide every one of our clients with the highest quality septic tank services possible at every job we perform. Our services span a wide variety, from regular maintenance to septic pumping and cleaning, and we'll always be able to ensure that every part of your plumbing is able to perform well.
Our team of septic tank experts has extensive training and experience, and when you hire us for any kind of work, we'll make sure that you receive high-quality workmanship and excellent customer service. We don't take our responsibilities lightly when it comes to your home's septic system, so we work hard to provide you with superior service. We'll guarantee your complete satisfaction with all of our work! Give us a call in Gainesville the next time you need expert septic tank services for your home.
Drain Cleaning You Can Depend On For Your Home In Gainesville
In order for your plumbing system to provide for your needs, water must be able to flow through your pipes, drains, and lines efficiently. Over time, it is inevitable that water flow will be obstructed by debris, grease, or other forms of buildup. When you are suffering from a clogged drain, you should call Champion Septic, Gainesville's most trusted drain cleaning team.
Our professionals have specialized in providing high-quality drain cleaning services for years now, and as such, you can feel confident knowing that you made the best choice for your drain system. Our contractors will bring an unsurpassed dedication to excellence and customer service to task during your drain cleaning service. Call today if you are looking for a professionally licensed septic company in Gainesville to take care of your drain cleaning. We can schedule your appointment today!
Gainesville's Septic Tank Repair Specialists
When you've got septic tank issues, time is of the essence. Champion Septic is happy to be a 24/7 septic service company that can help you with your septic tank repairs when you need them most, even if it's at night or on the weekend. You can count on us to take care of your septic tank issues with years of experience and training on our side. We can take care of everything from field lines to filter cleanings and more. No matter how big or small your septic tank issues are, Champion Septic is ready to take on the job! Call us when you're ready to experience high-quality customer service excellence and septic tank repairs that will last.